ProMat 2017 Educational Sessions: General Roundup
By Alex Batty, MHI Marketing Communications Coordinator |@mhi_alex
This year there are 131 educational seminars at ProMat 2017. That's a lot of seminars. Trust me, I set up the Tweet notifications for them.
That's a lot of learning.
Now our most popular times are 10:30-11:15, 11:15-12:00, and 12:00-12:45, a good, solid block in the morning. You'll want to visit the website at http://www.promatshow.com/education/seminars.aspx?ref=attendees and check out all the seminars at that time so that your team can plan to divide and conquer. Make the most of your ProMat! I like these morning blocks because I tend to be… less productive later in the day. My brain tends to have this sweet spot of super-productivity in the late morning block, and then the reset of the day is just normal, un-inspired, work to get it done blahness.
However, if you like your learning later in the day (you know who you are, classes-in-the-afternoon-so-I-can-sleep-in kind of people) there's a good chunk of the seminars in the 3:00-3:45PM block each day, so definitely check those out.
On our website, you can use all sorts of filters to triage your seminar options and customize your ProMat learning experience. Things like day, time, and sponsor as well as learning level (this one is super important to make sure you're getting content that's actually helpful for you) and theater (location, location, location!).
Look a lot of people may show up to ProMat just looking for the new product to help them fill the gap. And that's great! We absolutely want you to do that. But you got to know how to use the product, and how other factors impact your part of supply chain, so pick a couple of seminars and get educated.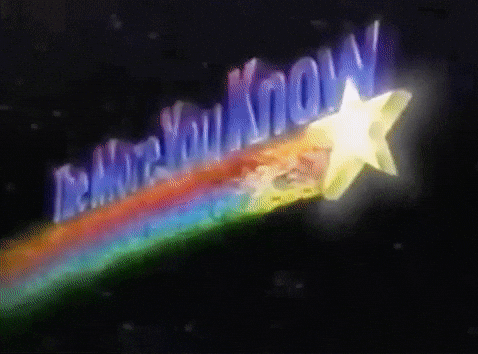 We're really looking forward to seeing you all at ProMat.
P.S. The comics above are from Awkward Yeti, and this is my favorite one that I just had to share.
Comic Sources: 
theawkwardyeti.com/comic/productivity/
theawkwardyeti.com/comic/heart-caught-act/
theawkwardyeti.com/comic/gall-bladders-day/
---
Visit ProMatShow.com today to register to attend.
ProMat 2017 will be held April 3-6 in Chicago's McCormick Place. Over 900 exhibitors will showcase their solutions on ProMat's two show floors totaling over 360,000 square feet of manufacturing and supply chain solutions. ProMat exhibits will represent all segments of the material handling and logistics industry, from traditional, manual equipment to computerized, automated systems. ProMat 2017 will also feature a comprehensive educational conference including keynotes and show floor educational seminars led by industry experts and leading authorities.