ProMat 2019 Preview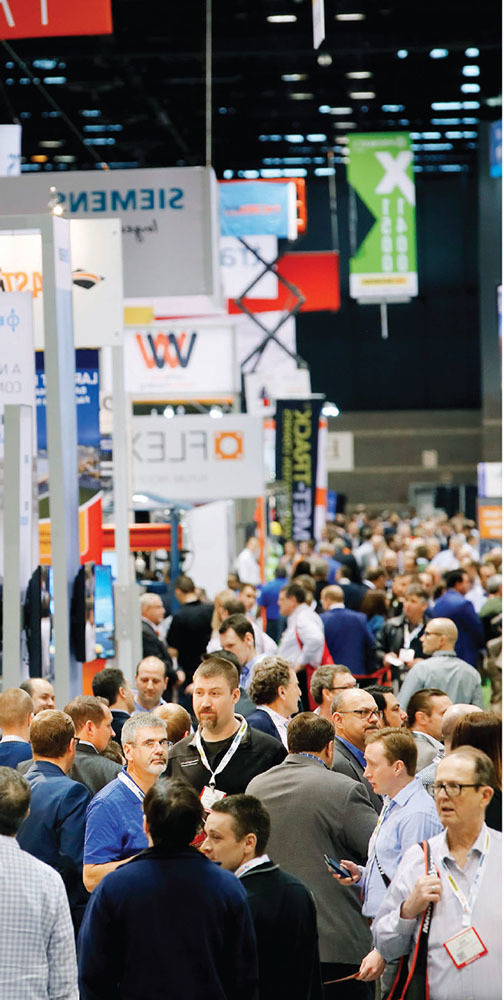 WHEN YOU NEED WOW-WORTHY SOLUTIONS TO GET AHEAD, YOU'LL FIND THEM AT PROMAT 2019.
In an industry that's constantly evolving, you have to stay ahead of the curve. Which is why ProMat brings the manufacturing and supply chain industry's most influential thought-leaders and next-generation solutions together under one roof to create the ideal environment for learning, networking, and solution sourcing.
IN-PERSON EXPERIENCES. OUTSTANDING RESULTS.
There's no substitute for meeting face-to-face and watching equipment and technology operate in real time. ProMat 2019 gives you the chance to do both. When you're here, you can connect with industry peers and 1,000 solution providers to find what you need to move your business forward.
SET YOURSELF UP FOR FUTURE SUCCESS.
The future of the manufacturing and supply chain industry starts at ProMat. It's where the brightest minds in the industry gather to network, learn, and share. Get a sneak preview of where the industry is going and find the people, solutions, and resources you need to compete in an increasingly challenging marketplace.
NO RISK, PLENTY OF REWARD.
ProMat 2019 offers all of the resources you need to get your management's approval to attend. Visit ProMatShow.com/approval to find proposal writing tips and budgeting strategies. After all, the connections, education and solution-sourcing at ProMat 2019 could positively impact your business for years to come.
EXPLORE GLOBAL OPPORTUNITIES.
ProMat is an international event with manufacturing and supply chain professionals attending from over 140 countries. To accommodate our international visitors, we offer special interpreting services, meeting rooms, and matchmaking tools to help you take full advantage of a global economy.
UNSURPASSED EDUCATIONAL OPPORTUNITIES.
ProMat gives you a preview of what lies ahead in the manufacturing and supply chain industries. Whether it's a new product or technology, a new process, or a regulation that's going to impact the way you do business, you'll learn about it here. From keynote talks to over 100 educational seminars on the show floor, ProMat 2019 offers you the insight and information you need to tackle today's challenges – and prepare for what the future holds.