Come Hang Out in the MODEX Backyard!
By Alex Batty, MHI Marketing Communications Coordinator |@mhi_alex
So, I made the mistake of writing this post right before lunch. Part of the Backyard includes food trucks… and a s'mores station.
And how I'm hungry.
DO WANT ALL THE FOODS.
So we'll start with the food trucks. There are going to be 6 food trucks hanging out in the MODEX Backyard in addition to other vendor carts that will be available, so here's your rundown.
The Patty Wagon
The Patty Wagon is back! They were real popular last year… and delicious. This truck has a theme. And that theme is prison. And I love it. They really go all out with it. All of their menu offerings have names on theme! They do burgers and classic sides. This is my kind of food. I'm always down for a good burger. But they have a couple of offerings that… I'm not sure what to think about. Somebody try one of these two burgers and let me know how it goes:
Bootlegger – Maple glazed bacon, BBQ sauce, cheddar cheese, baked beans and slaw
Good Behavior – Strawberry preserves, goat cheese and maple glazed bacon
http://pattywagonatl.com/food-truck-menu/
Low-Co Motion
Now, I love me a good sandwich, and these guys have got it going on. Just looking at the pictures on their menu is making me HUNGRY. I want to try them all. It looks like there are four, which works out to exactly one per day. Serendipity is my middle name!
https://www.lowcomotiontruck.com/
Rio's Italian Ice & Ice Cream
Who doesn't love italian ice?!? It always makes me think of summer and swimming, and now MODEX! [You didn't think we'd leave you without dessert, did you? We know you're paying with a corporate card, so indulge a little ;)]
http://www.italianiceatlanta.com/
South of Philly
I love me a good cheesesteak. And they've got that in spades. Not only do they serve up the traditional style philly cheesesteak, they've riffed ad nauseam on the idea. Jerk chicken, lamb, mojo chicken, mexican, southern port, shrimp, veggie. I think we need to put a poll together and find out which philly is king of the mountain.
https://www.southofphillyfoodtruck.com/
Tacos & Tequilas Mexican Grill
You can never go wrong with tacos, amirite? All the combinations, so little time!
Willie B's Sisters Southern Cuisine
As a transplant to the South, I am very much enjoying sampling foods that… did not exist where I grew up. I think their fried pork chop sandwich sounds like heaven, but the one I am both curious and afraid to try is fried catfish nuggets. I've heard catfish is delicious, but I have yet to try it because when I think catfish, this is what pops into my head: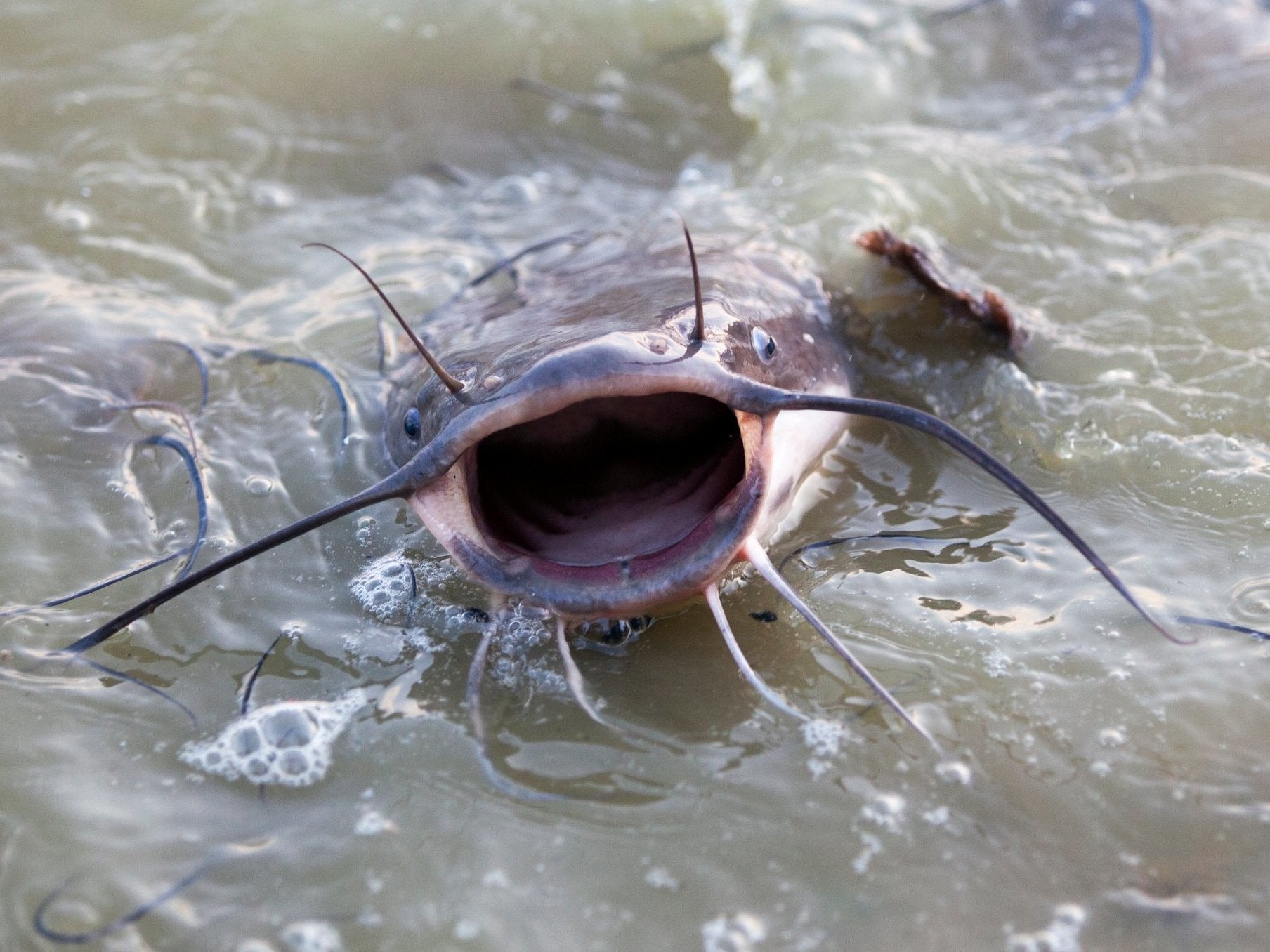 And that's just a very hard image to rid yourself of when you're trying to eat.
https://roaminghunger.com/willie-bs-sisters-southern-cuisine/
Not only will there be food in the Backyard, there's stuff to do! Getting overwhelmed by taking in all the awesome products on the floor? Head over to the Backyard for some speed pitch, or puppy petting. Here's a quick list of what you can find in the MODEX Backyard:
Puppy petting lounge
Golf simulator
Speed pitch
Photo booth
Sponsor drawing
S'mores station
Fake grass
Pavillions
Benches
AND MORE!
Join us for MODEX 2020. Registration is free and the food is delicious (but not free). Visit modexshow.com today to learn more.