MHI Industry Groups—Tailored To Fit
Article from MHI Solutions Magazine
Adaptable and Collaborative Groups Customize Their Solutions Based on Industry Needs and Future Trends
HI's Industry Groups are its lifeblood—some dating back to the association's earliest days when it took on the management of several independent trade groups. As the material handling industry evolved over the years, more Industry Groups were formed and now groups are on the horizon to represent emerging technologies.
"Industry Groups are formed so the members can collaborate among competitors," said Christian Dow, MHI's executive vice president of membership and industry leadership. "They share statistics and best practices, including how to safely implement products and solutions. Many of the groups are also leading the way by writing standards for their particular products and solutions."
Last year a new group was launched, The Robotics Group, which focuses on arm robots and solutions, complementing the Mobile Automation Group. In 2021, MHI plans to form another Industry Group for the manufacturers, solutions providers and integrators of technologies that pick, pack, label, scan, dimension, measure, sense and weigh, as well as the software that pulls them together within the warehouse.
"Down the road we're looking for ways to involve emerging technologies and startups, giving them a home within the Industry Group community," Dow said. "We want to make sure we're representing the industry and staying on top of all of the latest technologies and trends."
Industry Groups also collaborate with other groups to better solve enduser needs.
"All of these groups represent solutions to enhance another solution that would go in a facility," he said. "MHI is one place where companies can gain access to all of this knowledge among Industry Groups."
There are 16 MHI Industry Groups, all of which have websites and many of which have educational videos, podcasts, training documents and white papers. Personal insights and little-known facts about a few of them are included below, as shared by leaders in the respective groups who are also directly involved in the front-line activities, decisions and future of the supply chain industry.
Rack Manufacturers Institute is one of the oldest MHI Industry Groups and Don Frazier was one of the founders. Don, who passed away two years ago, always valued his membership in the MHI because of the knowledgeable and highly skilled business people he met in the Industry Group.
RMI has evolved over the years. Since I joined in 1981, RMI began investing a lot of money in testing for developing specifications for the design of racking systems. Before then, it was like Dodge City—everyone did what they wanted to do, and some racking systems fell down. The industry challenged RMI to make things right and we developed specifications for racking systems that eventually were adopted by the building code.
RMI now has a number of international members—we've got people from Mexico, Canada, Asia and Europe. We also have a lot of associate members that don't make racking systems but peripheral products used along with racking, including meshed decking and netting, and mezzanine flooring.
RMI is constantly innovating and the engineering committee is well-funded to do a lot of testing to better understand how these structures perform. MHI specifications are always evolving and improving.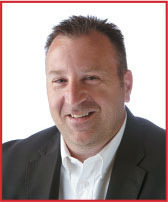 Since its inception in 1933, MMA has long been recognized as the leading authority on patented track cranes, monorail and enclosed track workstation cranes. The group provides a unique forum for a group of friendly competitors to come together for the betterment of their industry.
During our semi-annual meetings, we share our insight and industry knowledge to collaborate on the production and maintenance of our product specifications and best practices documents. The documents produced are relied on by MMA member companies, architects, engineers and customers to help design, maintain and safely use patented track and workstation crane products.
We're currently working on the next release of MH27.1 (Patented Track Underhung Cranes and Monorail Systems Specifications), MH27.2 (Specifications for Enclosed Track Underhung Cranes and Monorail Systems), and new and better ways to create and deliver educational materials for our members and our content consumers.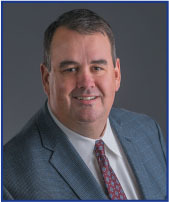 The Storage Manufacturers Association arose from the merger of the Storage Equipment Manufacturers Association, which had been around for more than three decades, and the Association of Mezzanine Manufacturers, which had been around for than 20 years.
SMA has two distinct types of manufacturers—those that make shelving, light duty, storage media used for storing products in warehouses and distribution centers, and those that make work platforms, formally known as mezzanines. By pulling together to achieve common goals, we've been able to get more accomplished.
SMA has developed specifications and we're now the authoritative source on how projects that involve verticality should be designed. When it comes to working on a work platform or with shelving, SMA's specifications can ensure the designs are safe, meet the current seismic design parameters and keep the workers safe.
We've completed the update of three standards last year—MH28.2, MH 28.3 & MH32.1-2018, which have been approved by ANSI. The standards are continuing to be refined and the goal is to get them into the IBC 2024 building code as well.
We're working on some future standards as well. For example, there are several types of shelving—bin shelving and boltless shelving—and each have their own specifications and standards. We're working with other MHI Industry Groups to cosponsor more comprehensive standards.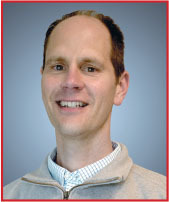 I've been attending the MHI Spring Meetings and Annual Conferences since 2009 as a member of Hoist Manufacturers Institute. The history of HMI goes back much further than this, and after meeting the people actively involved it is easy to see why this Industry Group has had such longevity.
The people I've met are truly inspirational. They are very professional. Their industry knowledge is vast. Their willingness to mentor and educate others on the industry is an overwhelming characteristic. Their desire to serve this voluntary organization while their full-time work demands continue to increase is impressive. The history and future are these people.
Looking forward, HMI plans to continue to provide content that is valuable and hopes to reach a larger audience of owners and users of the equipment our members produce with safety-related content. All the while, we are continuing our statistics program that allows members to make business decisions based on fact. What a great time to be involved!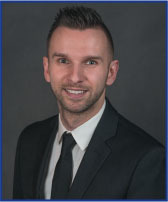 Over the decades, not only has consumer behavior changed, but with it the demands and requirements of retailers, transportation and logistics firms and manufacturers. Conveyor and Sortation Systems has been essential in helping its members meet those requirements and the demand and allow the industry to drive the development of supply chain possibilities.
Presently, Industry Groups such as CSS prove their purpose when it's important to stand together and handle unprecedented situations and ensure that all member companies have the most updated and most reliable information to make the best decisions to continue business, protect workers, customers and everyone involved.
CSS members have proven over time that they're reliable business partners. With thousands of projects of experience, they have developed an expertise that exceeds any individual company. This collective knowledge is used for the benefit of the end-users of material handling equipment, so that they can focus on their core business and their customers—knowing that their logistics processes are reliable and constitute a strong foundation for their business.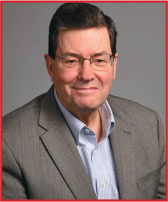 The application of sound ergonomics in the industrial workplace is a fundamental driver of demand for an extremely wide array of material handling equipment. Recognizing both the opportunity and challenge to get the best solutions to this diverse variety of applications, the EASE Council was formed in 1993 by a collection of manufacturers who recognized the value of how industrial ergonomics impacted workers if applied correctly.
These forward-looking manufacturers of various types of material handling equipment worked together to inform and educate the user community on the many values of applied economics by offering guidance toward the proper selection of practical, engineered solutions.
Along with more than 100 educational resources including articles, checklists and presentations, the EASE Council collaborated with government and industry to publish the Ergonomic Guidelines for Manual Material Handling. This internationally recognized publication defines the problems and presents the solutions to help solve the No. 1 cause of worker lost-time injuries in the workplace.
The EASE Council has presented numerous seminars, tutorials and workshops to the industrial user community to expand its awareness of good ergonomics. Over the years, this Industry Group has been a model of collaboration in the pursuit of its mission.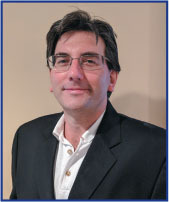 We're one of the newest Industry Groups. In 2012 Protective Guarding Manufacturers Association was formed with about 15 member companies that make various guarding solutions such as guardrails, netting, safety gates and steel containment panels. Today there are 21 member companies with interest growing. Safety is now paramount in our industry and the strength of the ProGMA reflects that.
In the beginning it was challenging to come together as a whole while trying to promote individual technologies and solutions. One way we have overcome this obstacle is to focus on education around safety issues and preventing accidents.
We developed a series of animated YouTube videos spotlighting personal hazards in warehouse and distribution center environments, and specific ways to reduce those hazards. The videos are a good way to showcase a lot of different solutions within material handling environments, because they can be focused on general safety issues found in these environments and specific solutions to eliminate these hazards.
We're also working on producing educational materials on best practices to reduce potential hazards. To accomplish this, our website provides case studies on various types of safety hazards and ways to reduce each type with specific types of solutions. We also have recently published our first ANSI standard for use and testing of steel mesh containment panels, and are currently working on additional ANSI standards for other technologies.
I'm one of the charter members of the ProGMA, and it's been a very interesting and rewarding experience for me to see the group come together and work toward creating the safest work environment possible for the material handling industry.