MODEX Trend Spotter – Smart City Logistics and Connected Supply Chains
Smart city logistics and connected supply chains.
They are coming.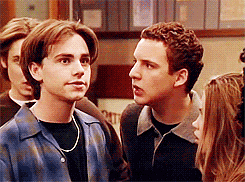 Just kidding. It's actually going to be really cool! But it will require some reworking of logistical practices.
A lot of it is going to be based on collaboration and integrating technology. Because we can see it coming, we're trying to help get you ready. Which is why we have created a Smart City Logistics and Connected Supply Chain solution center, complete with it's own theaters.
The two theaters, located in the C hall, are packed with seminars dedicated to tackling the smart city and connected logistics problem. From IoT to last mile to AI, from autonomous robots to augmented reality to connected freight, we've got it covered.
Our education conference page on MODEXShow.com lists all of the seminars in these theaters and our floor plan will help you find them.
Be sure to check them out while you're at MODEX 2018 and register today to make sure you find the solutions to futureproof your business.
---
MODEX 2018 will be held April 9-12 in Atlanta's Georgia World Congress Center. Over 850 exhibitors will showcase their solutions on MODEX's two show floors totaling over 280,000 square feet of manufacturing and supply chain solutions. MODEX exhibits will represent all segments of the material handling and supply chain logistics industry, from traditional, manual equipment to computerized, automated systems. MODEX 2018 will also feature a comprehensive educational conference including keynotes and show floor educational seminars led by industry experts and leading authorities.